Most people have a weakness of procrastinating. Hurricane preparedness is no child's play and waiting for the last minute to get things in order is super-risky. The Condo Association recommends early planning and preparations. One of the reasons for early planning is the approval of hurricane-related policies which should be completed by the 1st of June. To protect your building in advance, you need to commence on installing hurricane protection as early as possible. Regardless of your intentions, be it doing a building-wide replacement or making simple doors and windows replacement, making early hurricane preparations is crucial for your safety.
If you feel that installing hurricane protection is vital for your condo building, take the following relevant information seriously. 
Conduct research on hurricane protection products.
Impact windows are among the essential elements of hurricane protection for your condominiums. The reason why they are highly regarded is that they do not change the way your building looks nor do they have to be removed or deployed. Hurricane protection is not limited to impact windows; there are other modes of protection such as screens, accordion shutters, and roll down shutters that work as well for your building. All that matters in hurricane protection is that the chosen product meets the building codes and standards in your home area.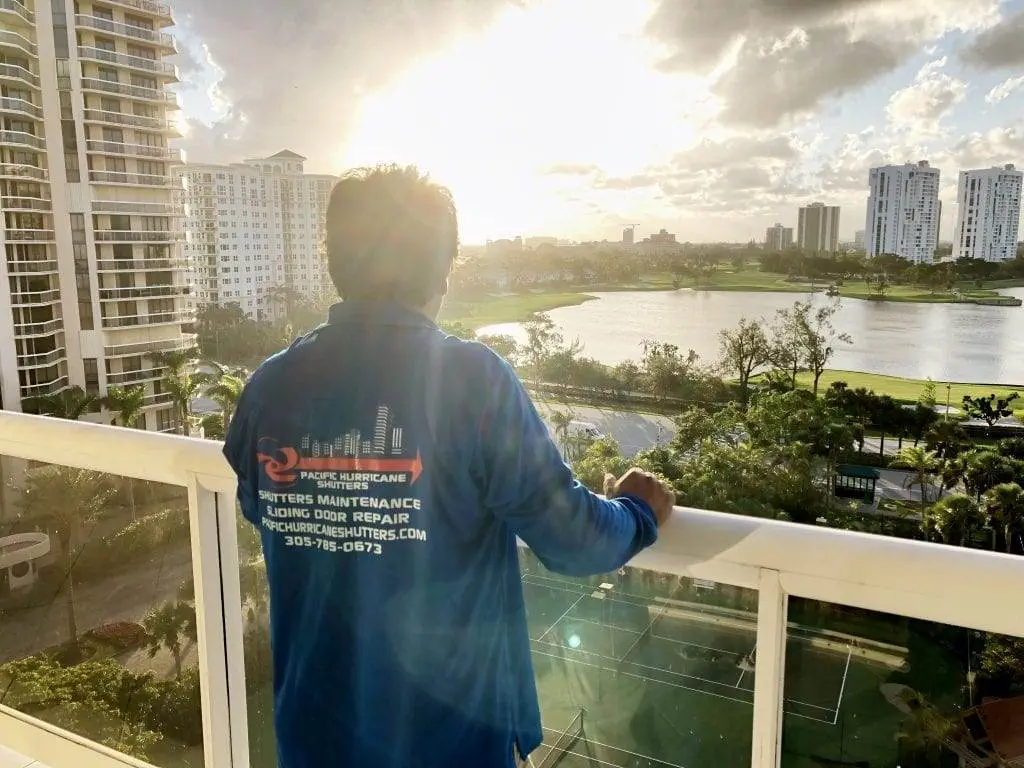 Work with certified professionals.
Installing hurricane protection is not a walk in the park, neither is it a one man's job. Some protection products like accordion shutters pose their set of challenges during installation. You also have to consider some aspects like permit acquirement, building and windows measurements, and how the installation workforce will get to specific places of installing hurricane protection pieces.
When scouting for a firm to work with, consider choosing a licensed professional with years of experience in working with condominiums tied under their belt. Doing this eases things and makes the process smooth considering the firm has first-hand experience in dealing with the challenges that come with installing hurricane protection in condos. Experienced professionals know how to handle such challenges quickly and effortlessly. Moreover, good hurricane protection companies know of other qualified staff who can offer a helping hand; birds of a feather flock together.
Always stick to the rules and regulations.
When an installation project starts, ensure your contractor makes a building permit number visible on the commencing date at the job site to prove that he or she acquired a permit. Failure to do this may result in your condo association removing non-compliant products and paying additional fees. You may also need to re-do the work. Most qualified contractors are aware of this fact. However, it is good to stay updated for the avoidance of trouble just in case things go south.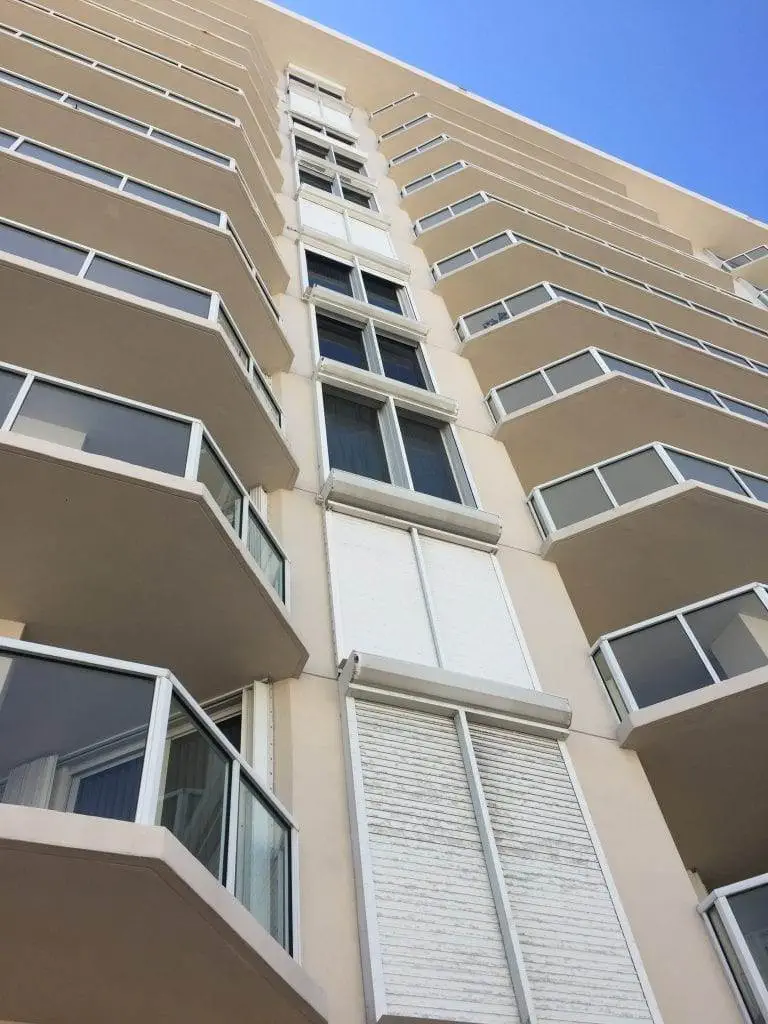 Building-wide replacement advantages.
If a unit owner feels that his or her hurricane protection products need replacement because they are outdated, chances are that most of your buildings face the same issue even if you don't notice it. An overall building hurricane protection replacement is incredibly beneficial to your houses. Furthermore, it prepares all unit owners for the hurricane season. The following are some advantages of building-wide replacement.
i) Each unit owner has less work to deal with- A building committee takes over the task of overseeing the entire building project. As a result, unit owners have less to deal with regarding handling their individual projects.
ii) You enjoy price discounts because you are making more significant purchases.
iii) Everyone involved in the process experiences fewer problems due to collective responsibilities- Dealing with the entire project means that a single hurricane projection firm deals with the whole project as opposed to having multiple firms work on the same building. Contracting a single hurricane projection firm promotes uniformity in terms of looks across the entire building because everybody in the block uses the same contractor.
iv) Fortified protection to your premises- Installing hurricane protection products like impact windows helps secure your building during a hurricane.
Florida's weather patterns are unpredictable, more so during the hurricane season experienced from 1st June to 30th November. If you are planning on installing hurricane protection to your building, it is important to get started as early as possible to ensure that your building is ready at the start of the hurricane season.