How everything started
Pacific Hurricane Shutters has been serving South Florida residents with its maintenance and repair services since 2005. We are a family owned company and take pride in the work we do and the reputation we have established with condominiums and homeowners.
Our team of shutters and sliding door experts will come to your property and assess the condition of your shutters or doors and offer you solutions to get them working again.
To us, it is of great importance that you are satisfied at the end of of work. For that reason, we make sure to leave your home as we found it. Making sure to vacuum and wiping dust or debris from all surfaces our work has come in contact with.
Contact us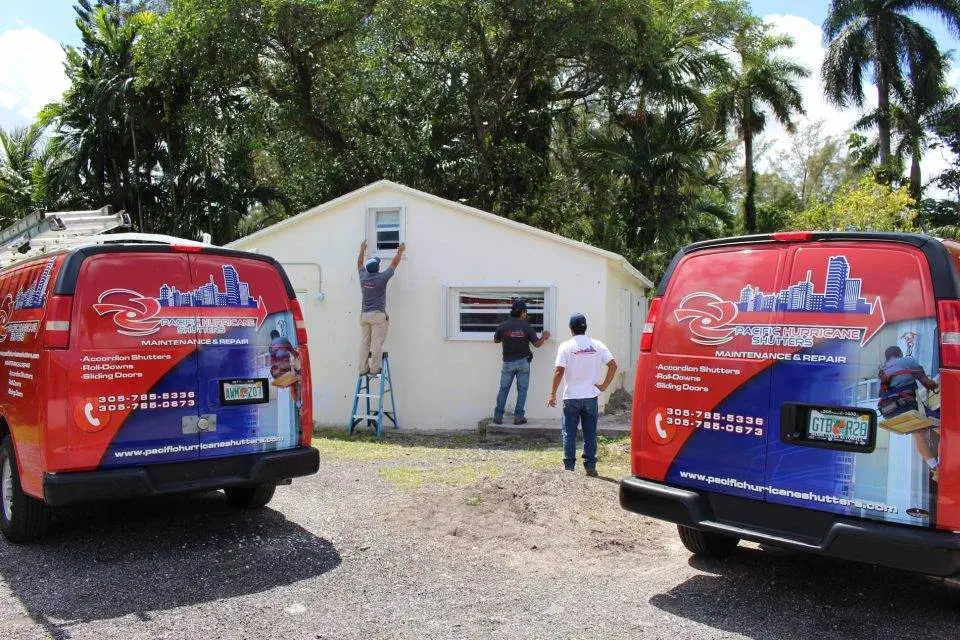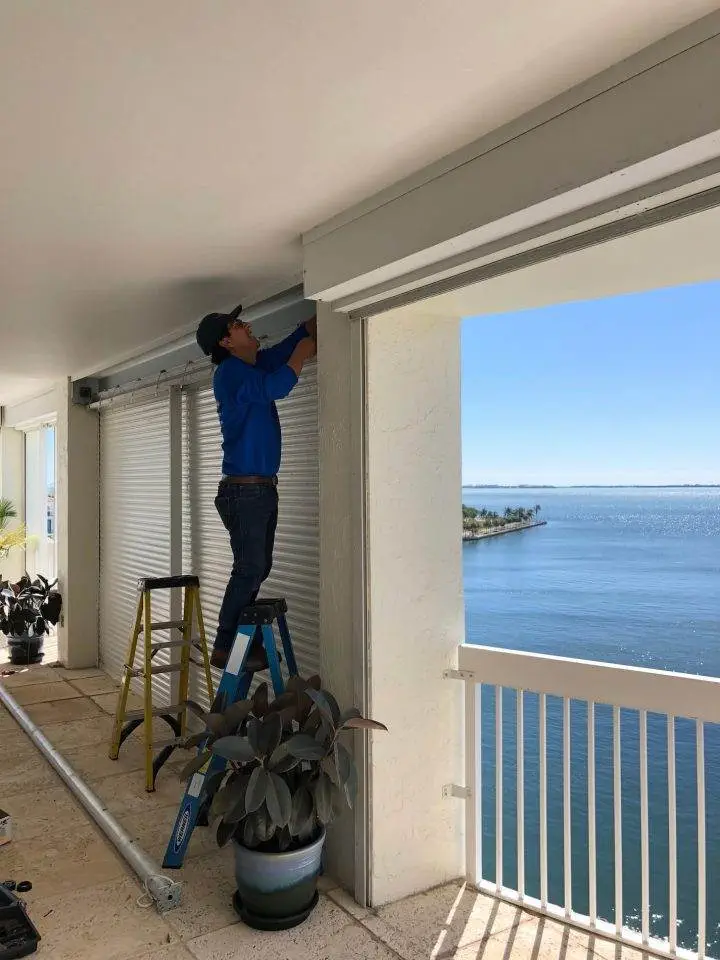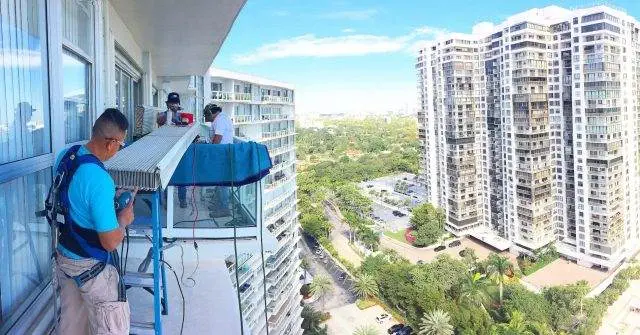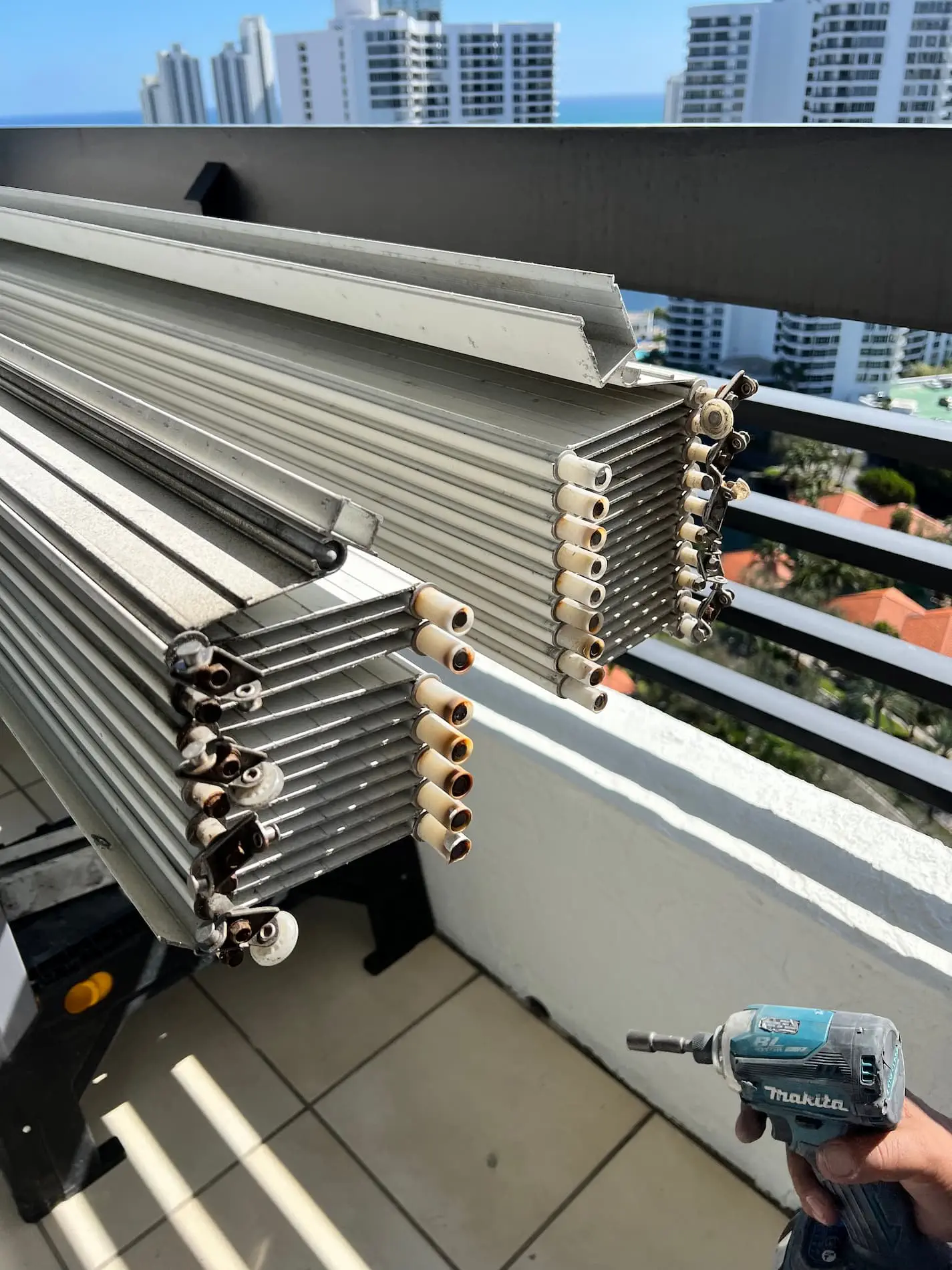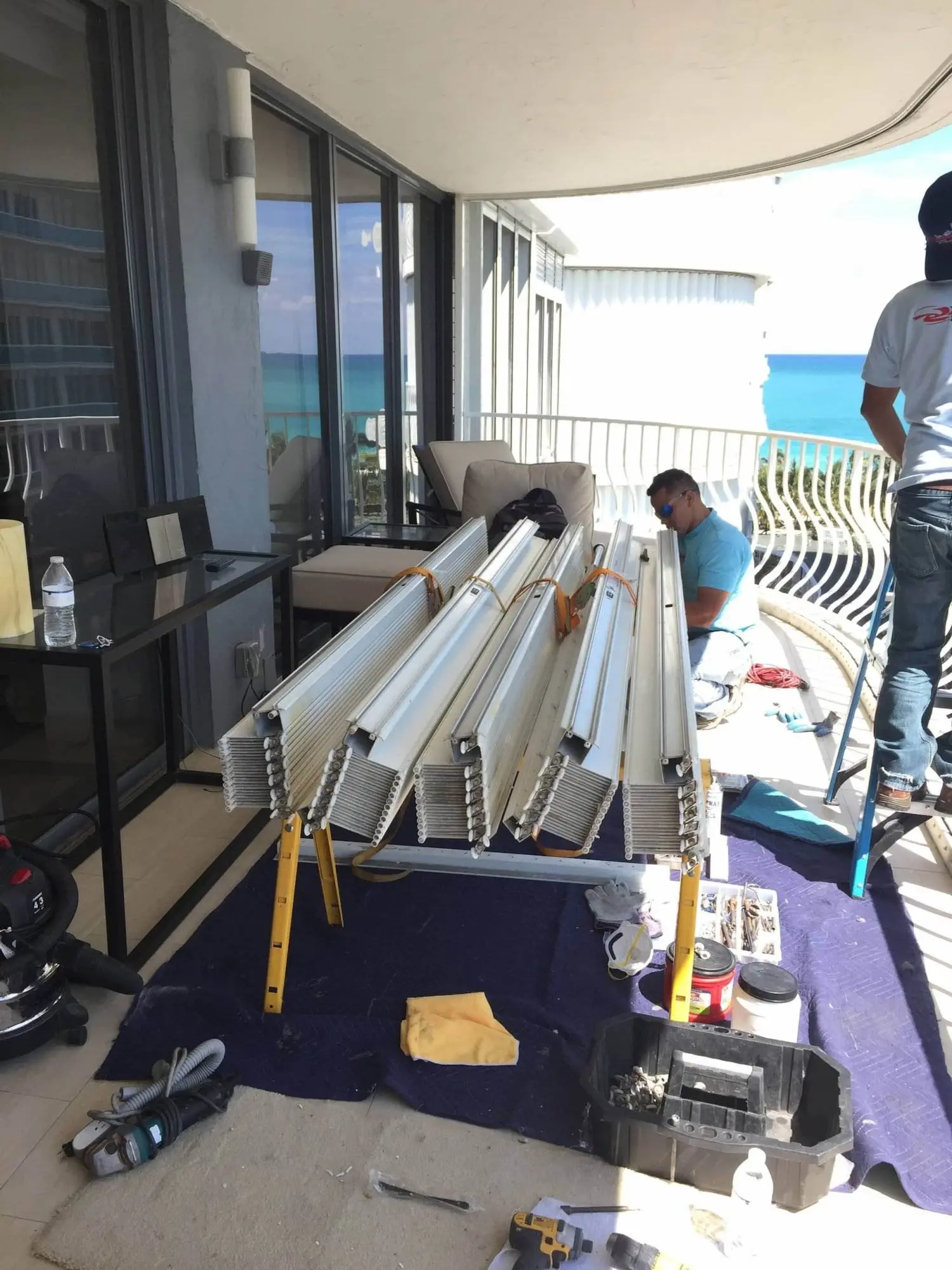 Benefits of partnering with us
When you hire us for a maintenance and/or repair service, you can be confident we will do all we can to get your shutters working and save you the money of having to replace them.
Our team understands the importance of professionalism and treating customers and their properties with respect. Cleaning all debris and leaving everything as they found it.

We try to accommodate our clients schedule and be as quick as possible when performing work in their property.

We have been established as a company for over 15 years, but our founder and many team have been working in this industry for over 20 years.
The importance of regular maintenance
When shutters are maintained regularly, and depending on the location of your property and what kind of exposure to the elements your shutters have, they will need maintenance every few years. By keeping your shutters in working condition and lubricated, you extend their usability and save money on the long run because your wheels and other important parts will not break or rust.
Effective repairs can save you money
Sometimes it is impossible trying to avoid repairing some part of your shutters and sliding glass doors. In the case of sliding doors, over the years the wheels will begin to deteriorate and rust. However, changing them when needed will be more cost efficient than dragging the doors to close and risking breaking or damaging the frame beyond repair.
Testimonials
Don't take our word for it
Easy communication. On time for the estimate and the job. Neat and clean. Skilled execution. Fair price. Highly recommended.

Pacific Hurricane Shutters always provides excellent and professional service. They discuss, consult and explain all aspects of their service and are always responsive to our needs. Their assistance has kept us safe and has been invaluable.

Such a wonderful experience. Worked with Jonathan and his team. Very responsive, detail-oriented and professional. Explained costs and services. Costs were reasonable. They made the process easy, showed up on time and did a great job on both Electric Roll Down and Accordion Hurricane Shutters!

Percy and his team are amazing. They get the job done and they are very professional and pleasant.

Jonathan and his guys were very easy to deal with and got our apartment set up with electrical shutters, no more climbing on ladders to close accordion shutters. Highly recommend these guys!!

They gave me my estimate & told me what they would be doing. Also they advised me when they were coming and how long it would take. They stuck with what they said and worked all day on the maintenance of my shutters. It appears they did an exceptional job.